Facades
The most familiar and distinctive part of a building
Every building envelope is unique and most valued for its visual appeal, often due to the elaborate or special architectural treatment in comparison with the rest of the structure, hence involving intricate design elements.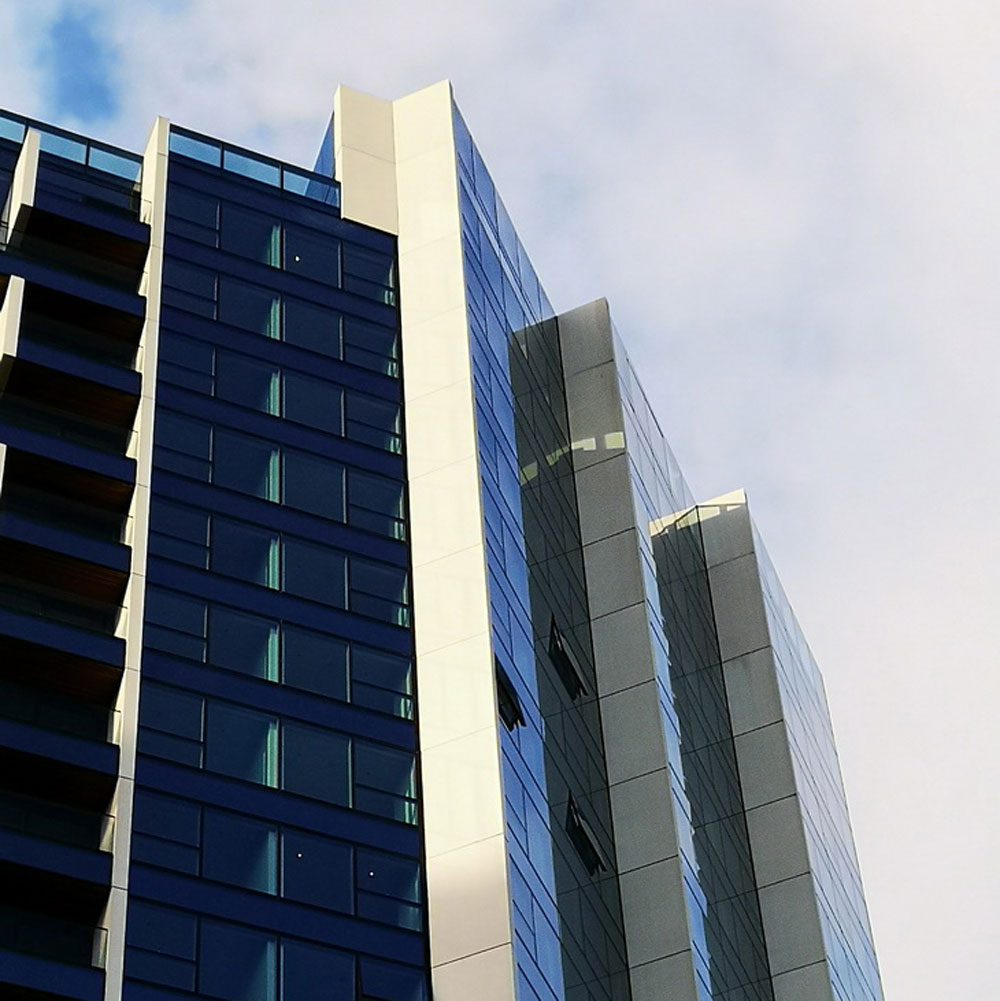 Undoubtedly, facades have long been helping architects and building owners to lend building structures a special personality and a recognisable appearance, however, although in most cases, they do not bear any load beyond their own, nor aid in holding up the building, but rather may depend on the building for support, it's imperative not to limit their benefits to a non-functional ornament.
Above being aesthetically pleasing, facades serve as the primary barrier against external weather elements that could damage the structure's health. From a technical and practical perspective and considering climatic conditions, geographical location, number of floors, purpose of erecting this property and the building, architectural facades act as a protective vertical and lateral resistance layer that shelters the building, insulates, and determines light and airflow conserving energy within.
For those reasons, it is crucial to handpick the two most important elements in an effective ventilated façade system, a suitable facade solution and a cladding system material -materials such as timber, brick, stone, glass, reinforced composites, metal, concrete, etc-. The type of façade and material systems employed depends largely on the type of building, scale of the construction, and desired appearance.

In Europe, a prevalent solution is the ventilated façade system. This system creates an air chamber between the insulation and the cladding, generating continuous ventilation in the enclosure. Furthermore, it significantly benefits the energy efficiency of a building by improving thermal comfort and reducing the reliance of HVAC systems, whilst improving the acoustic performance of the facade. These systems are also known as double-skin façades or rain-screens and are typically installed with surface fastenings techniques only.
Ventilated façade systems may be comprised of multiple substrates including aluminum framing, stainless steel components, glazing, rubber gaskets, sealant, insulation and metal connections; each of these should be considered in conjunction with each other as they intertwine and overlap. Each façade component may control one or more adversary force.
When planning a façade, the selection of the cladding material is critically important. In addition to being eye-catching, this material can contribute towards sustainable architecture and can aid with meeting the environmental requirements for eco-labels/certifications like the LEED, BREEAM, MINERGIE®, DGNB and similar environmental assessment systems.
As specialists in façades, CONAE GmbH offers support to architects, planners and façade builders with consultation and calculation services from the briefing and initial stages, across all construction phases until the completion of the project.